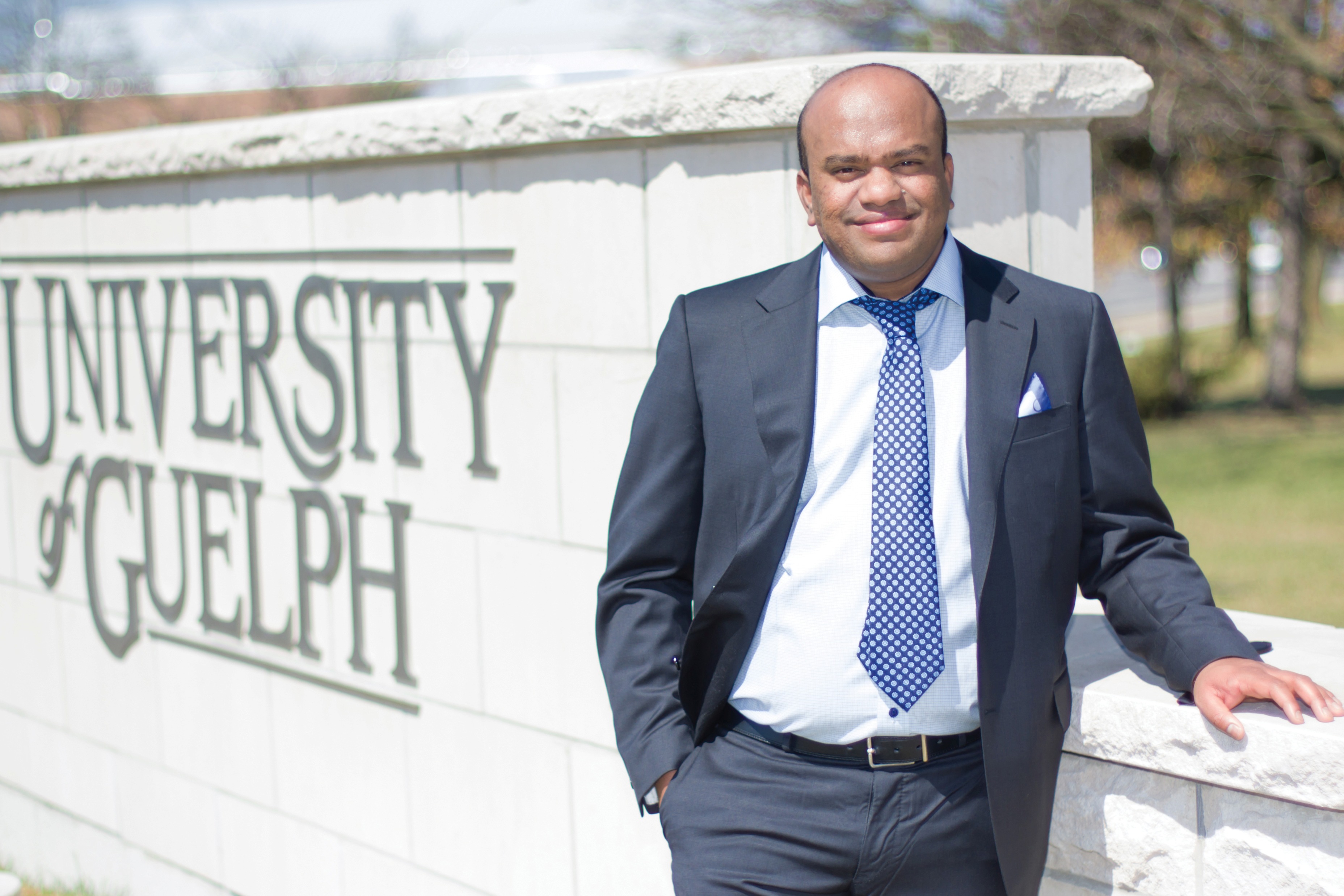 University of Guelph's professor Dr. Suresh Neethirajan has been elected as incoming president of the Canadian Society for Bioengineering (CSBE). Dr. Neethirajan will take up the post of CSBE president-elect on August 9, 2017, followed by a one-year term as CSBE president beginning July 2018.
A registered Professional Engineer with the province of Ontario, Dr. Neethirajan has received several awards at the national and global level for research excellence. He is the 2015 Young Engineer of the Year recipient of Engineers Canada and the 2015 Young Engineering Achievement award winner by both the Canadian and the NABEC section of the American Society for Agricultural and Biological Engineers. He also was the recipient of the Japan Society for the Promotion of Science fellowship and the Alexander-von Humboldt fellowship of Germany in 2009.
Dr. Neethirajan's research goals include development of biosensors and bioinstrumentation tools and techniques for solving problems in the agri-food and animal health systems using bionanotechnology approaches. Neethirajan has previously served as Vice-President (Technical) on the Society's executive board and governing council and was chair of the Emerging Technologies Committee of the American Society of Agricultural and Biological Engineers. Neethirajan also currently serves as an Associate Editor for the CSBE's flagship journal – the Canadian Journal of Biosystems Engineering.
As president, Neethirajan will act as the chief officer and official representative of CSBE. Founded in 1958, CSBE - the Canadian Society for Bioengineering seeks to advance and develop agricultural and biological engineering principles for the production of food, bio-products, animal health and bio-energy. With several thousand members and affiliated with over 20 Canadian Universities, the society holds workshops and meetings, as well as public information and education programs.