Housed in a remarkable facility that boasts distinctive scientific tools, BioNanoLab has over 1,100 sq. ft. of lab space and utilizes state-ofthe-art equipment and instrumentation for projects such as cell culture experiments and live cell and nanoscale imaging. Such an environment is the perfect setting to continually foster expertise and advancement in areas such as nanomaterial synthesis, biosensor development, microbiology, and prototype design and validation.
The bionanolab is a Public Health Agency of Canada's certified Biosafety Level 2 laboratory situated in the Thornbrough building at Room 2133 with equipment for cell culture experiments, live cell and nanoscale imaging, for fabricaton of PDMS-based microfluidic devices and for development of microfluidic lab on a chip sensors and biosensors. 
AGILENT AFM/SPM 5500 with Olympus ILM, MAC Mode, Kelvin Probe Force Module and Resiscope Module
Conductive Scanning Probe Microscopy Module of AFM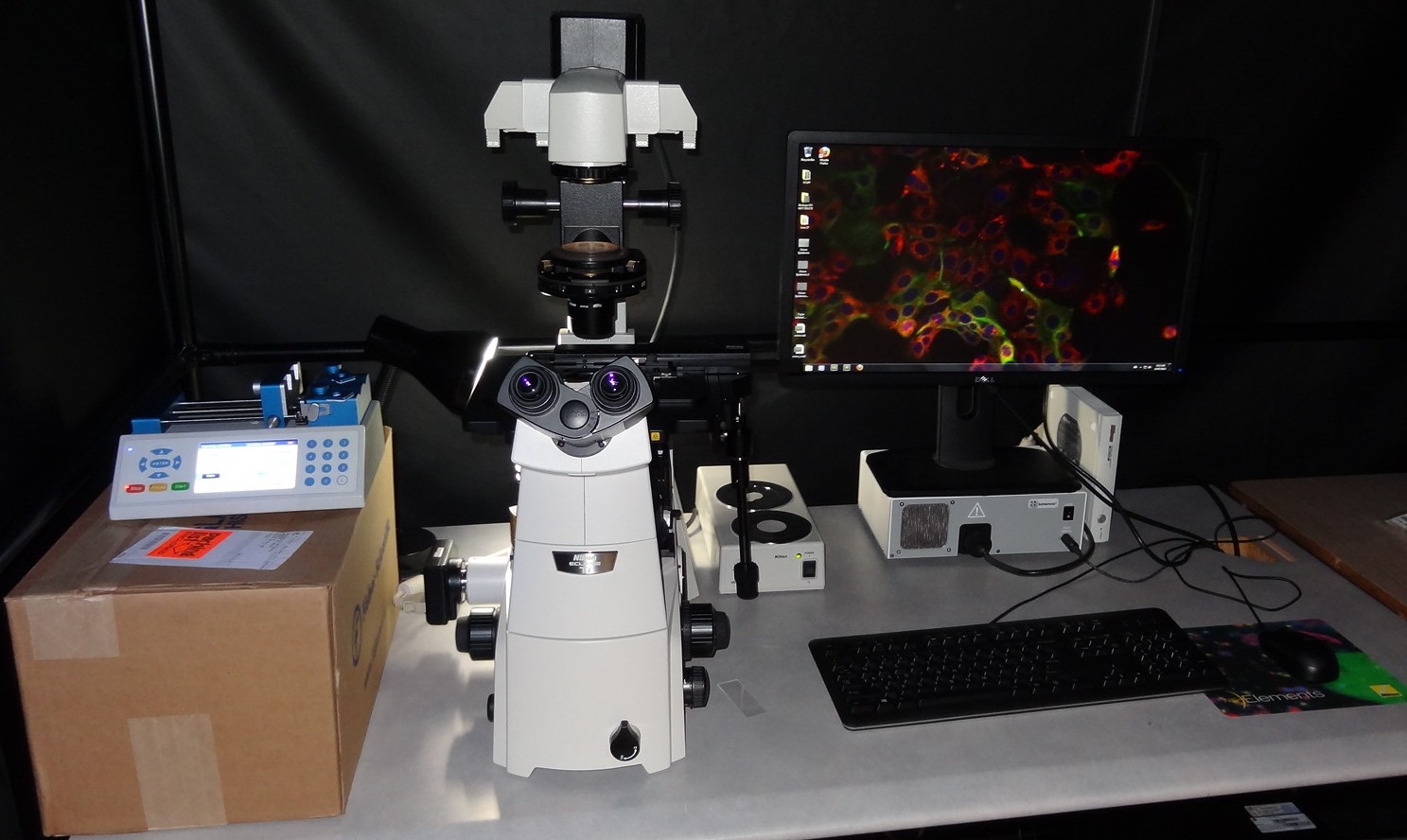 Nikon Ti Inverted Microscope with brightfield, phase and fluorescence illumination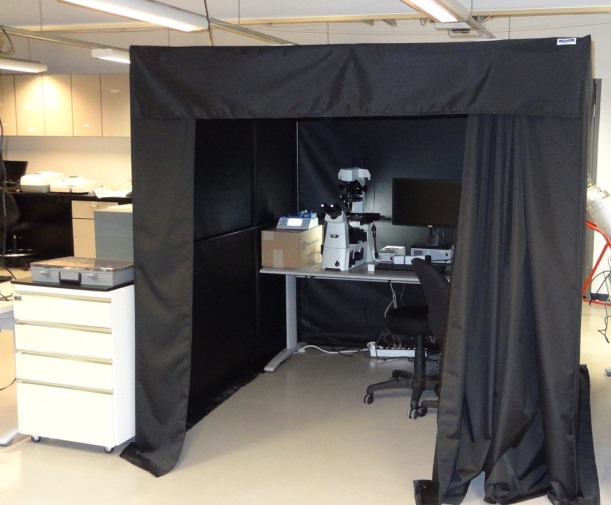 Dark Room for Fluorescence Live Cell Imaging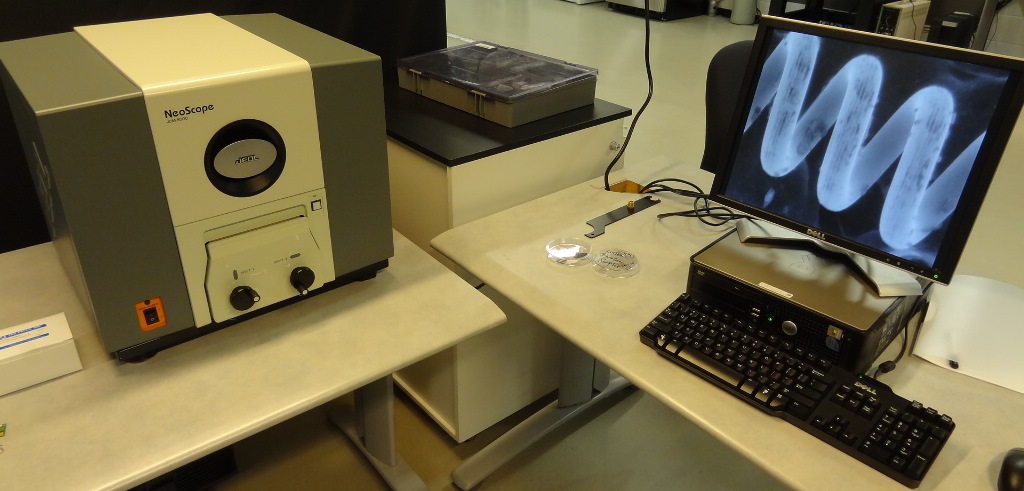 JEOL Neoscope Desktop Scanning Electron Microscope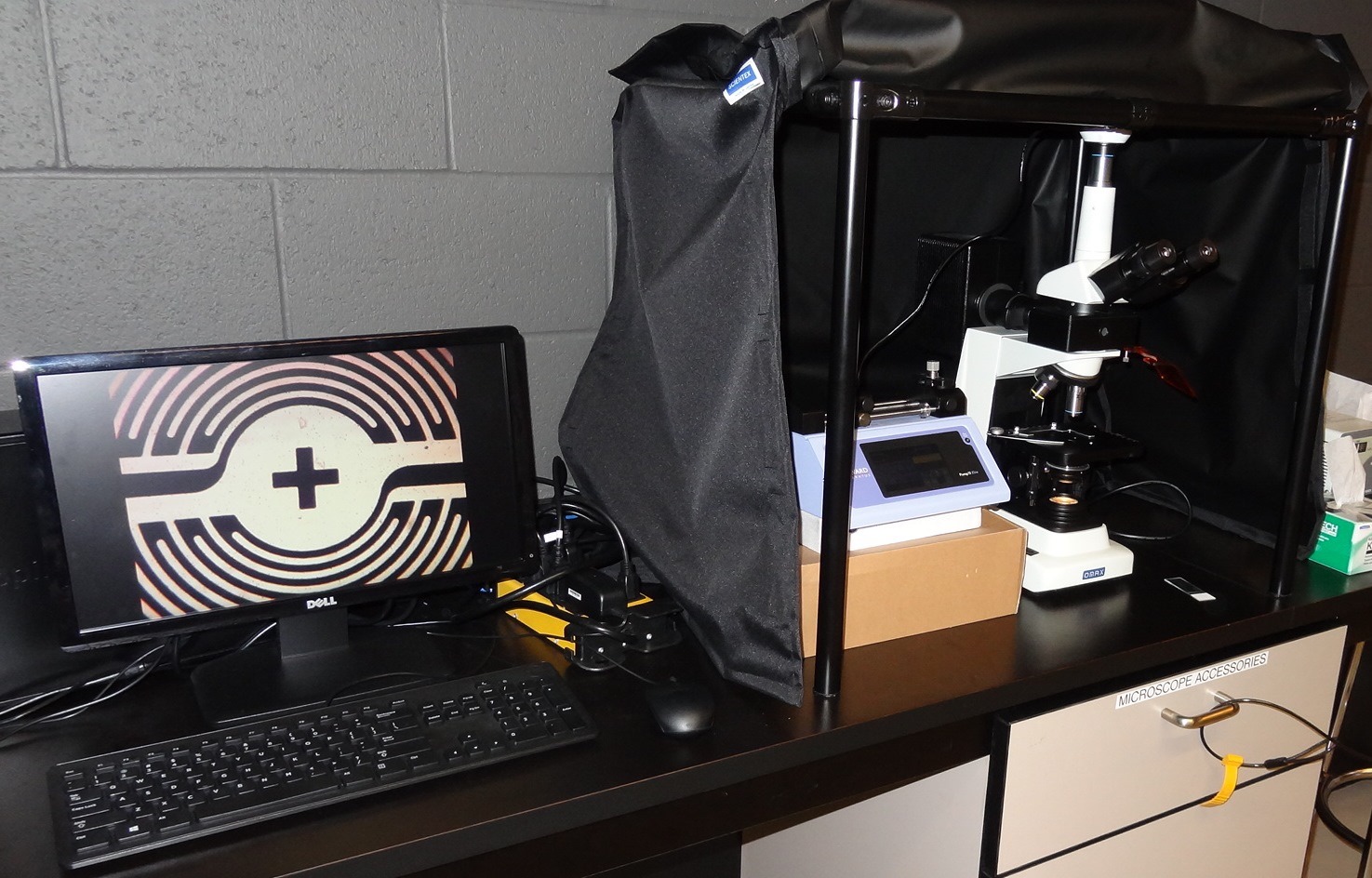 Upright Biological Compound Microscope with UV and Halogen Source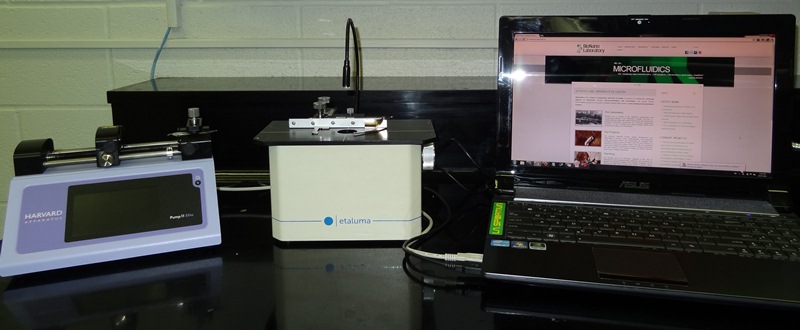 Live Cell Imaging Facility (Incubator Microscope)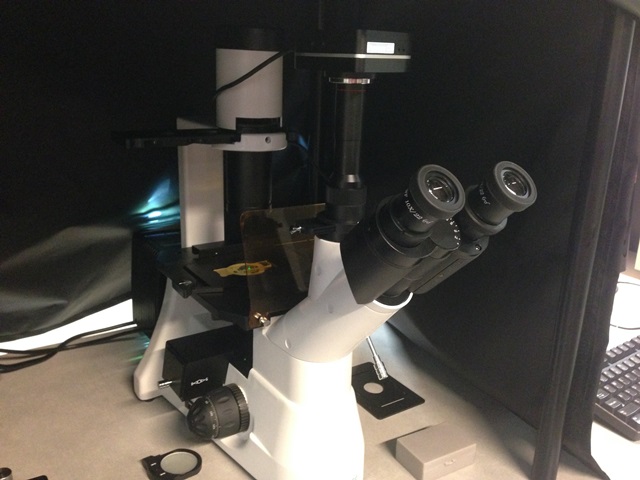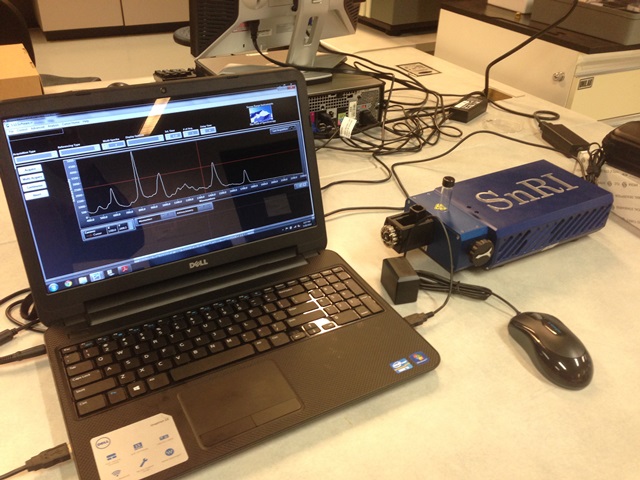 40x-1000x Plan Phase Contrast Fluorescent Inverted Microscope + Fluorescent Camera                               Benchtop RAMAN Spectrometer  (Sierra SnowyRange 785 series)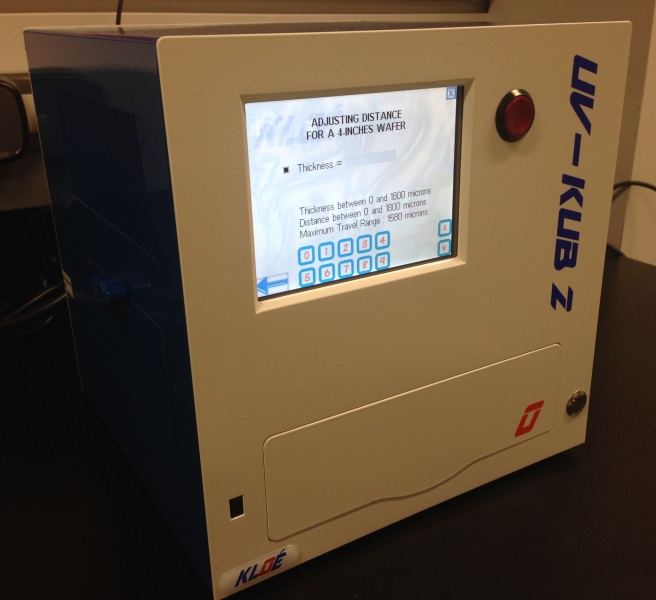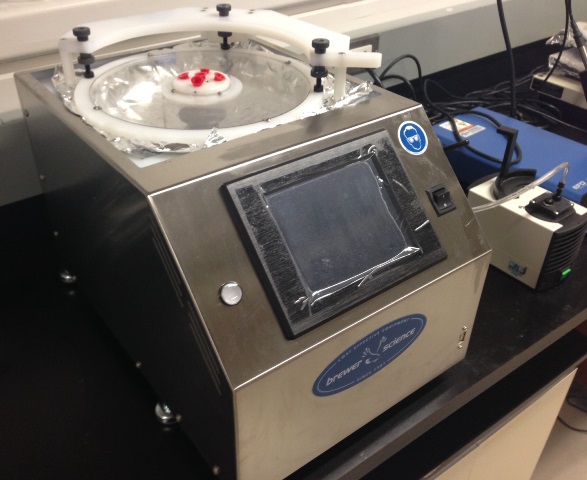 UV Exposure System for Photolithography                                                                 Brewer Science Cee200X Spin Coater and Vacuum
Pump for wafer Processing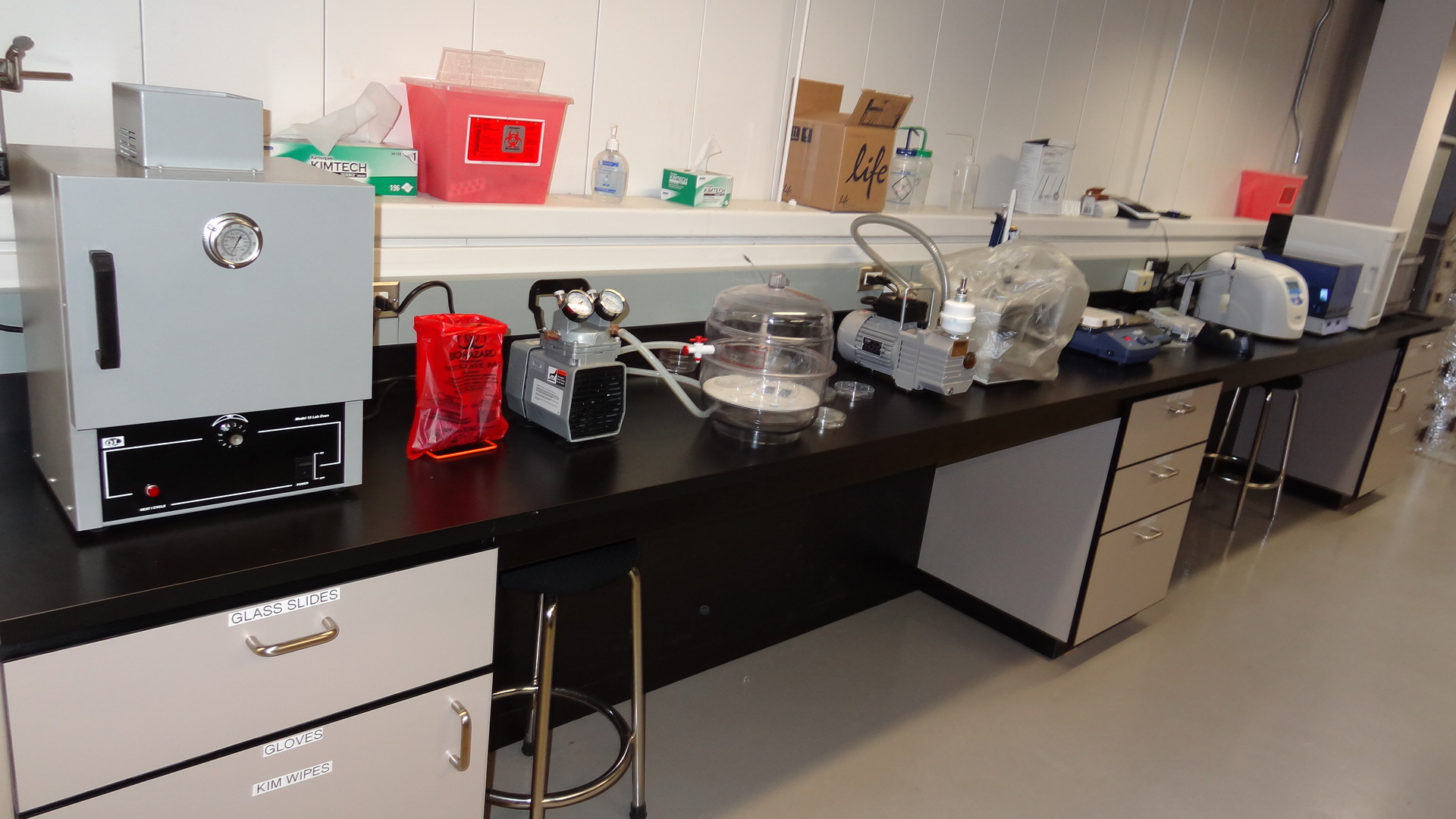 Soft Lithography Equipments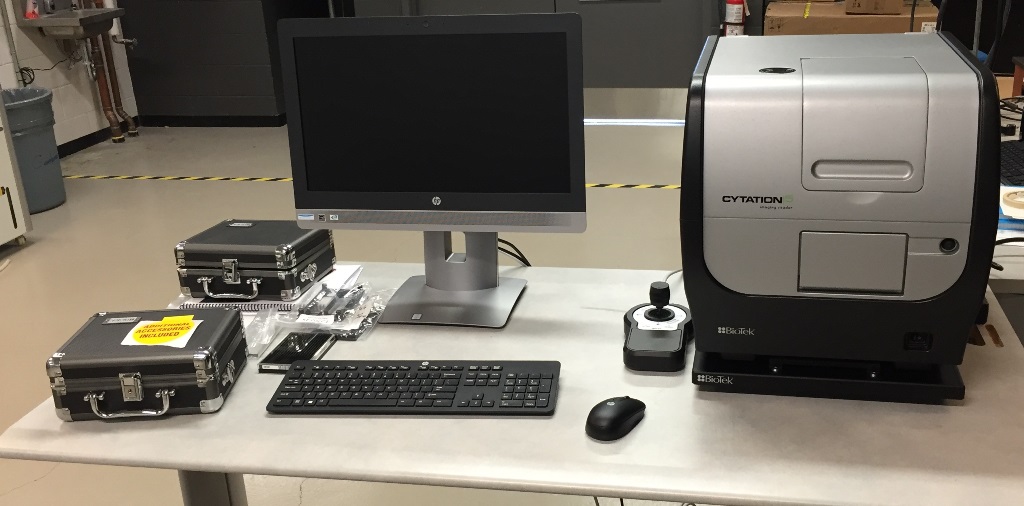 Biotek Cytation 5 Cell Imaging Multimode-Reader
Hydroflex Microplate Washer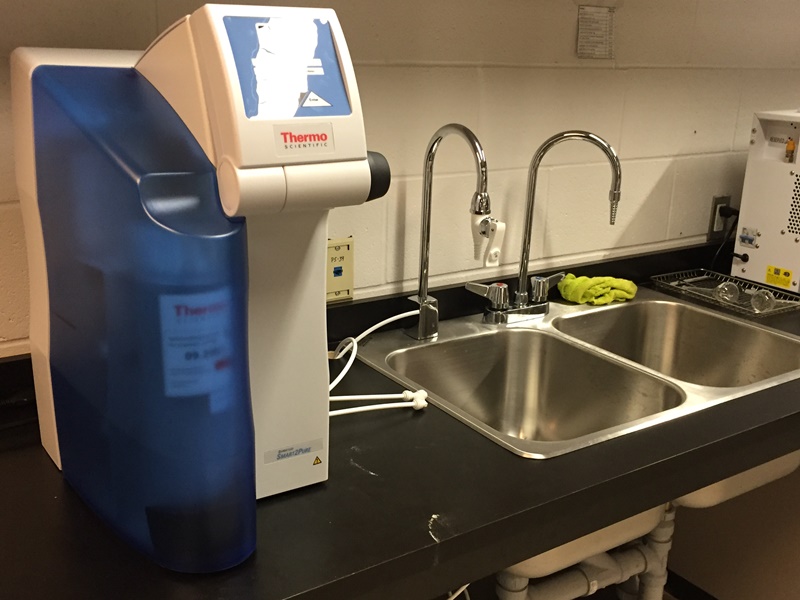 Barnstead Smart2Pure 3 UV/UF Laboratory Water Purification System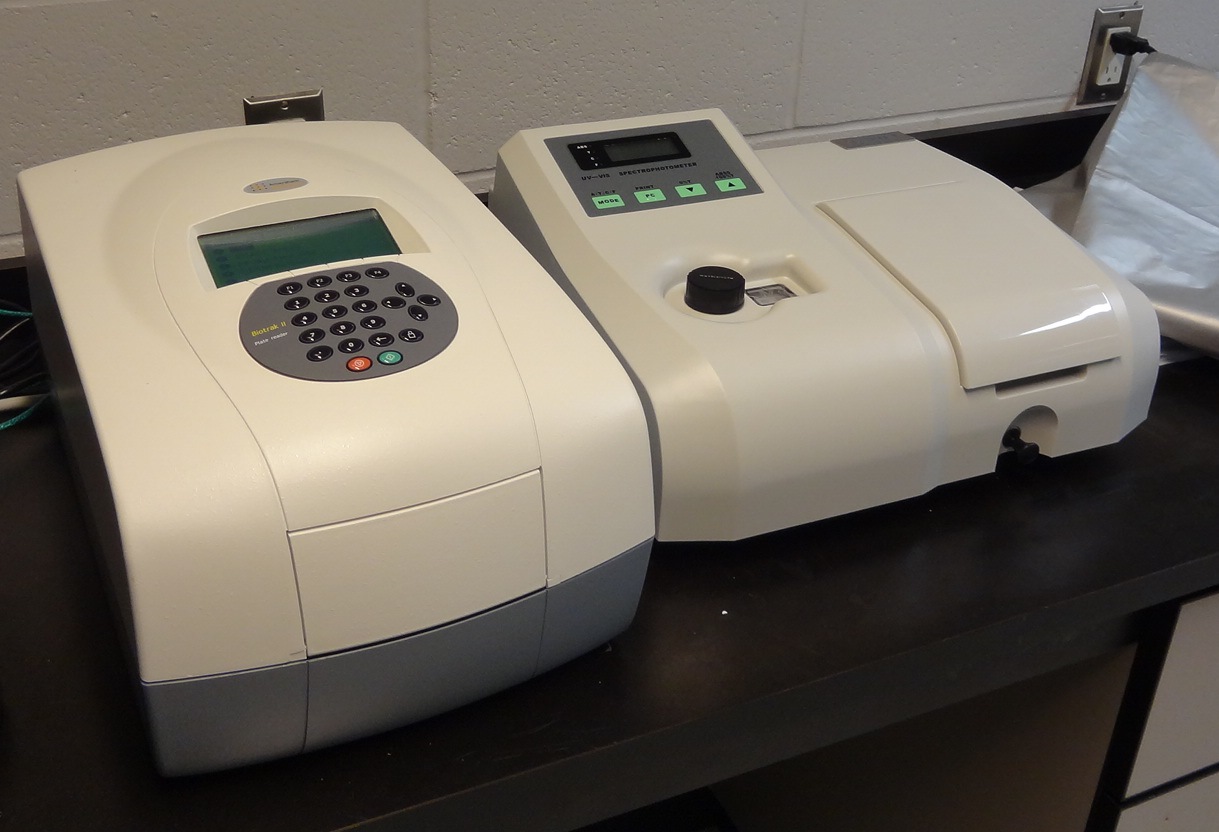 Plate Reader  and UV-Visible Spectrometer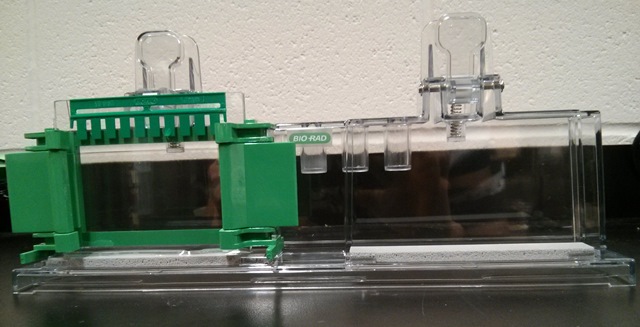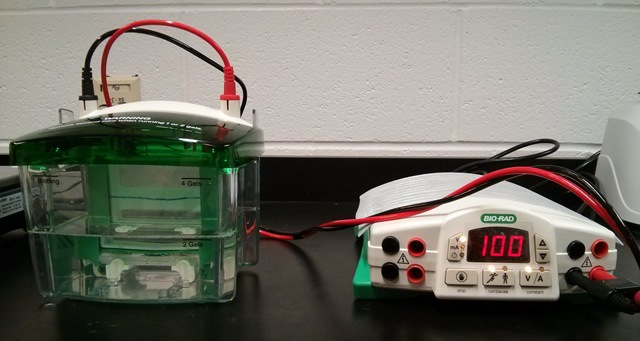 Protein Gel Electrophoresis System 
Dual UV Transilluminator and Gel Electrophoresis System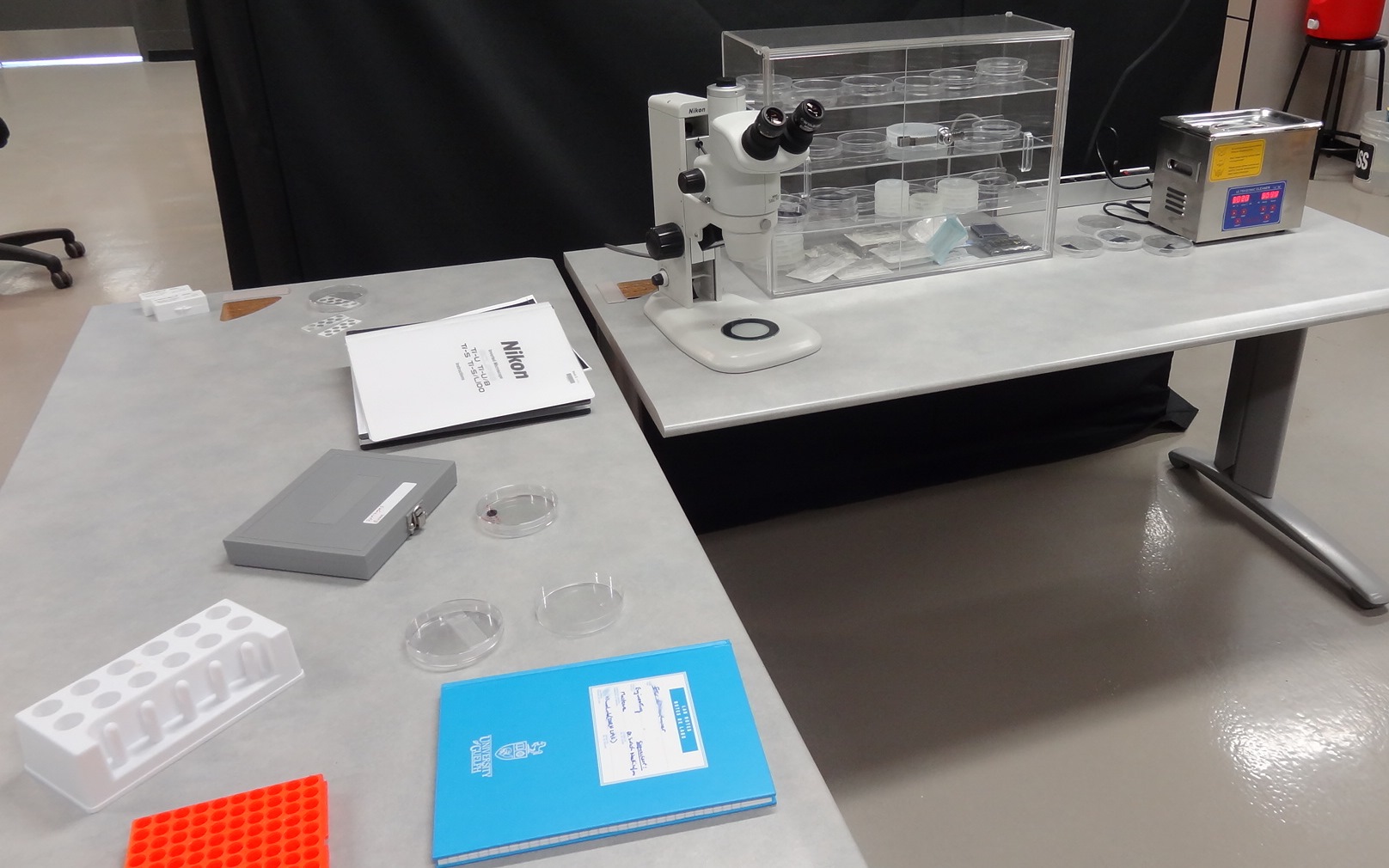 Microfluidic Work Bench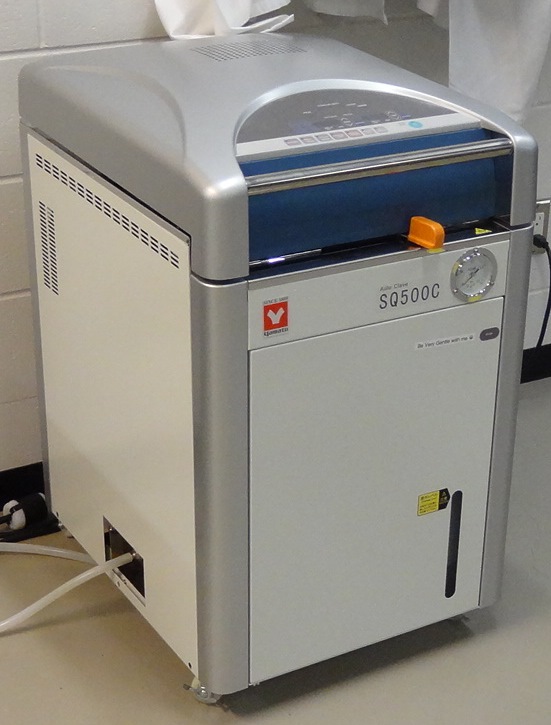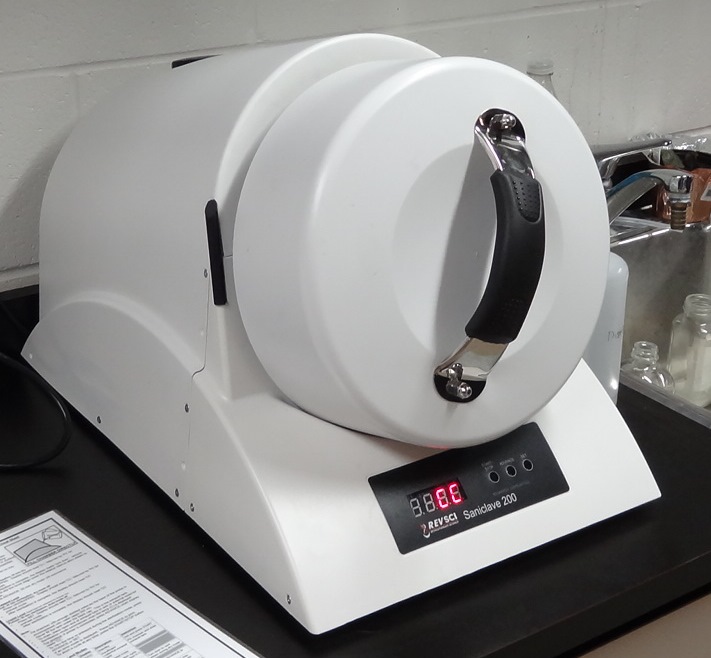 Yamamato Autoclave                                                                                                                                               SaniClave Autoclave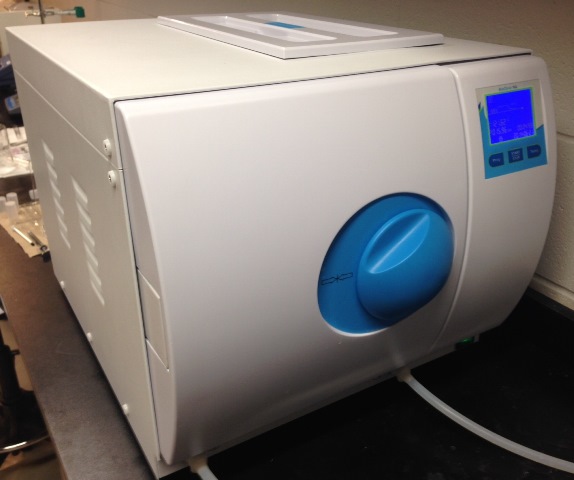 LCD Digital Microscope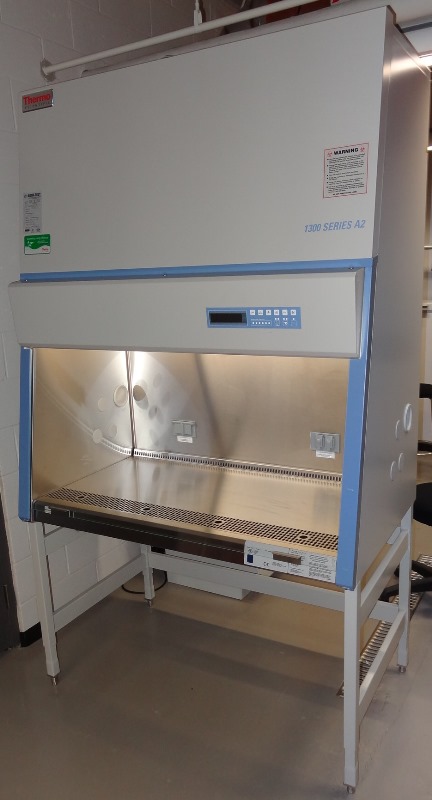 BioSafety Cabinet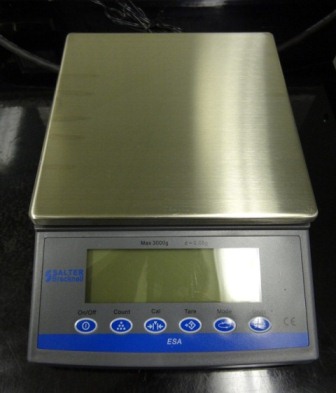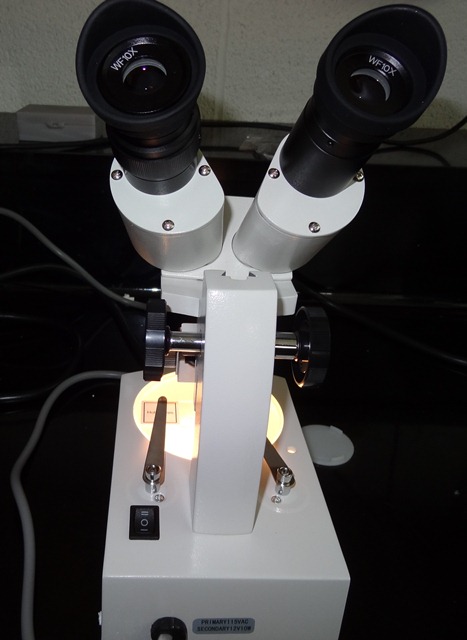 Analytical Balance                                                                                                                                            Stereomicroscope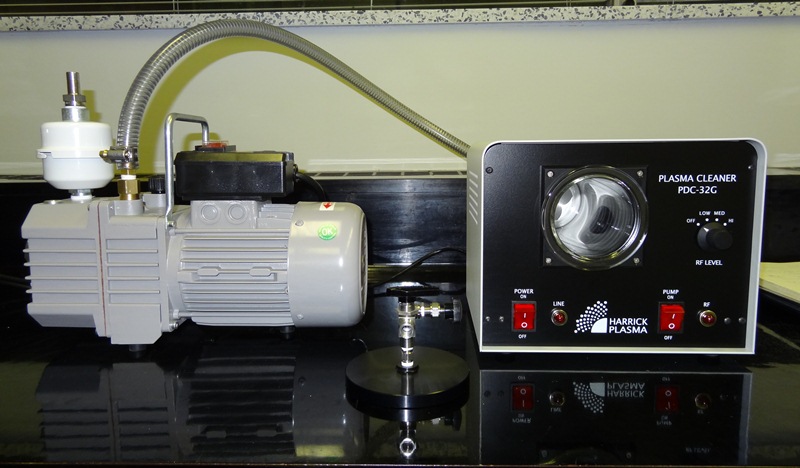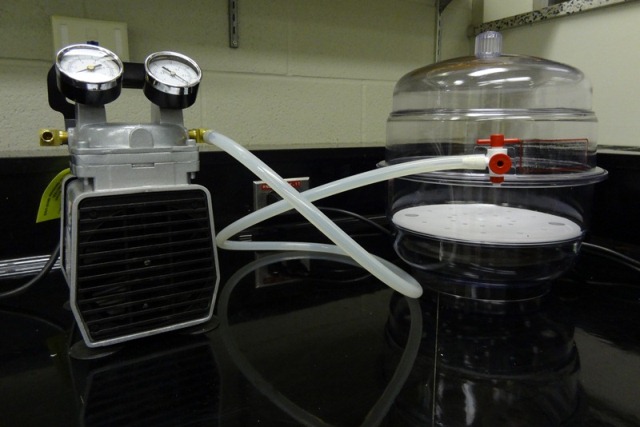 Plasma Cleaner for Surface Modification Applications                                                                                                               Desiccator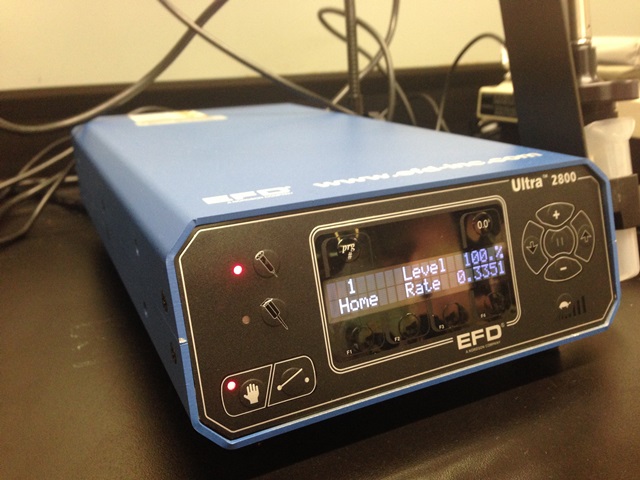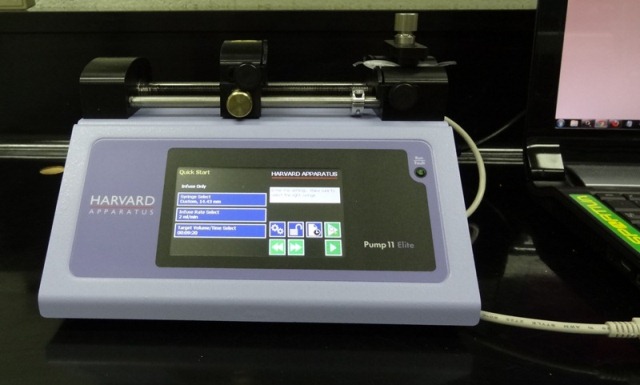 EFD Ultra 2800 Dispensing System                                                                                                                                             Harvard Syringe Pump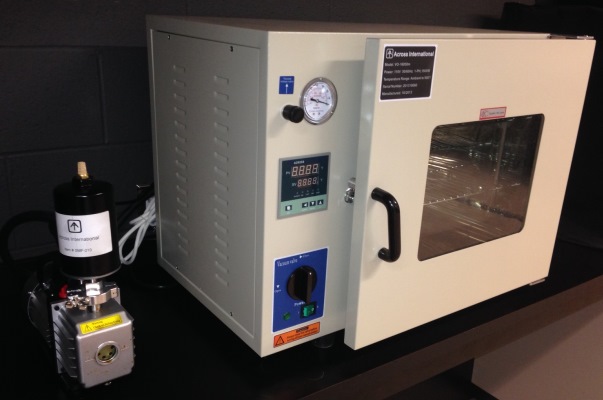 Isotemperature Vacuum Oven for Photoresist degassing and PDMS curing and relevant applications
Oven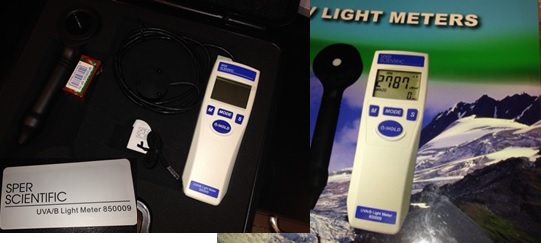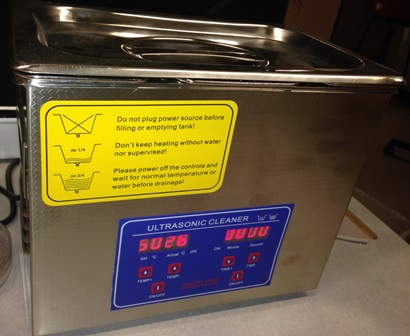 UVA/B Light Meter                                                                                                                                              Ultrasonic Cleaner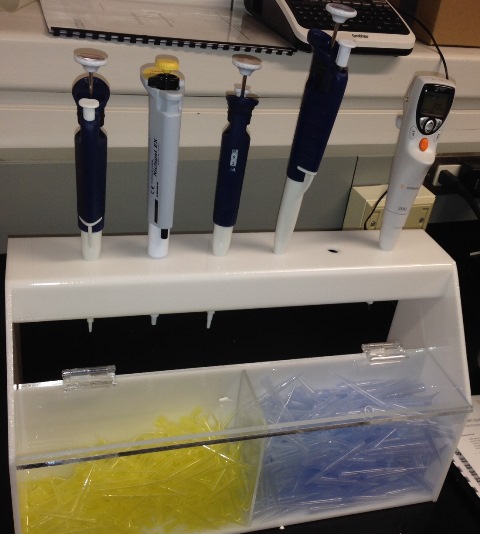 Digital Pipette Set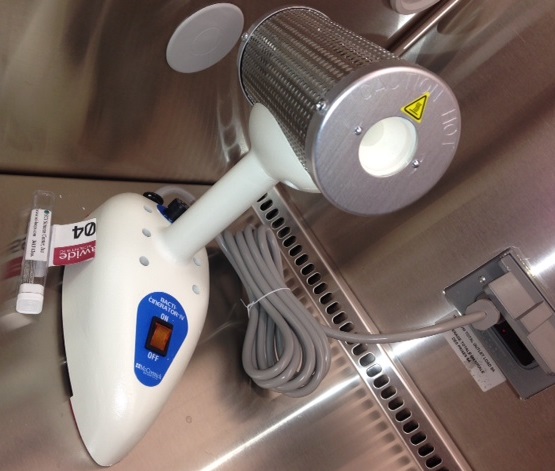 Bacti Incinerator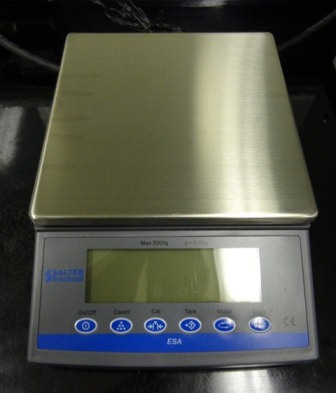 Balance
Multiple-position hot plate and magnetic stirrer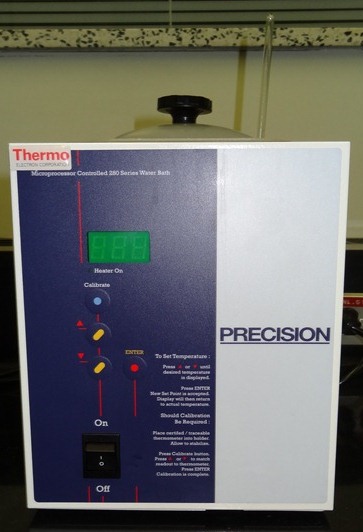 Water Bath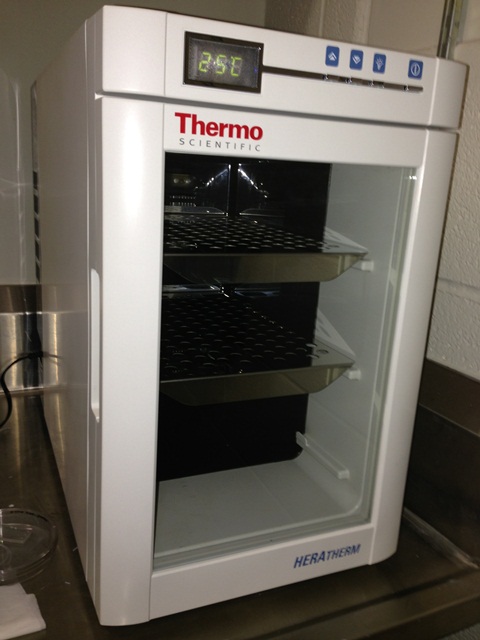 Incubator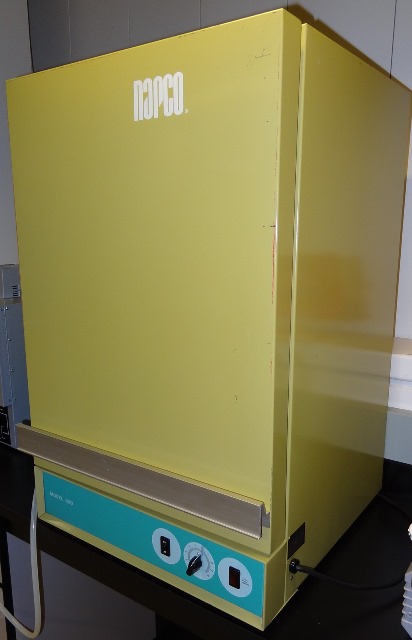 Incubator Oven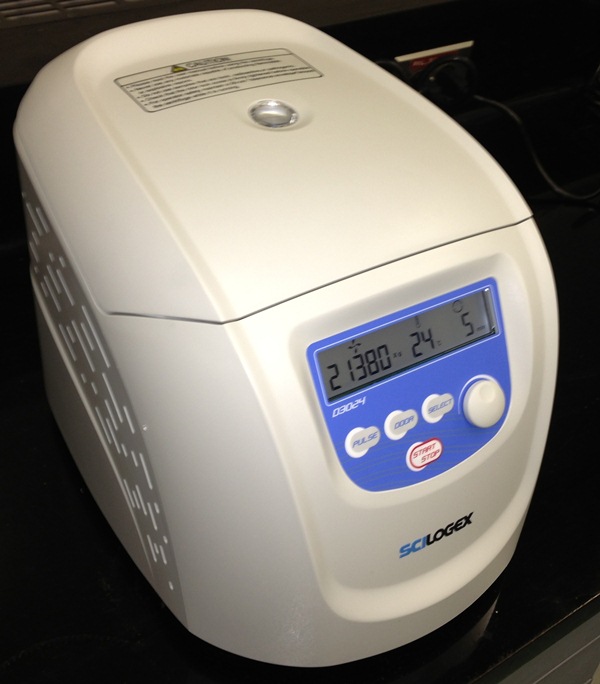 Centrifuge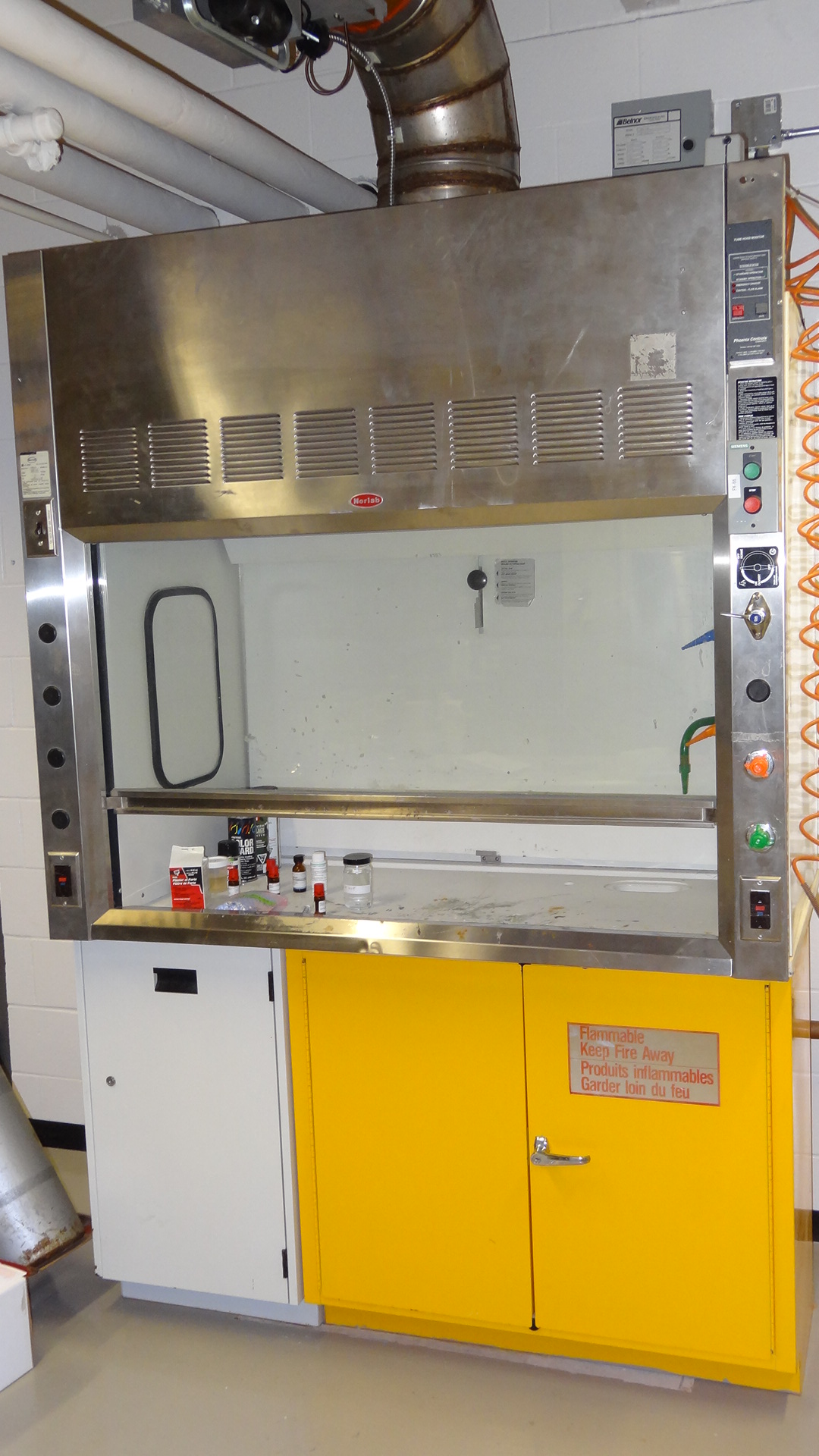 Fume Hood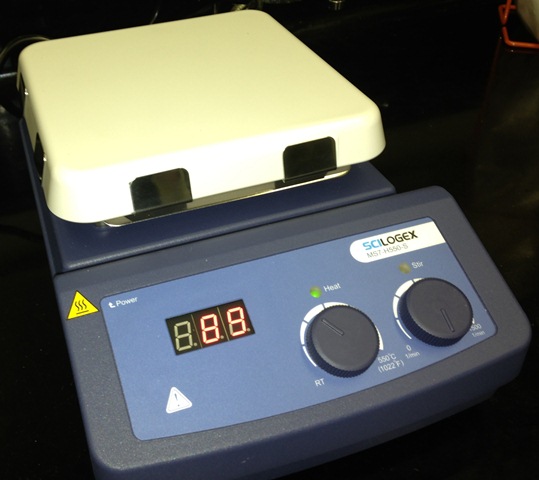 Hot Plate Stirrer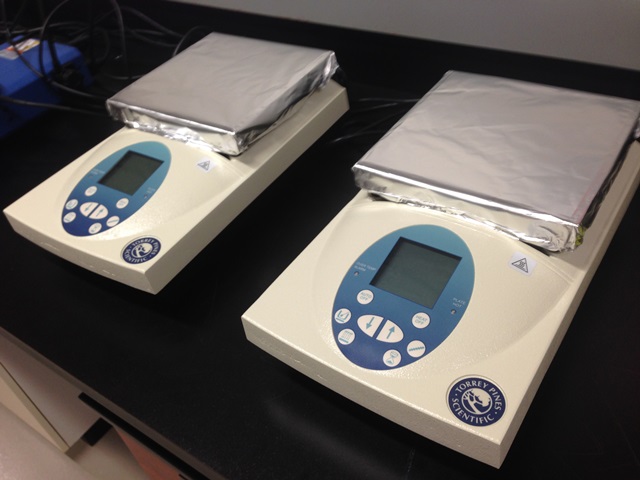 Torrey Scientific Digital Hot Plates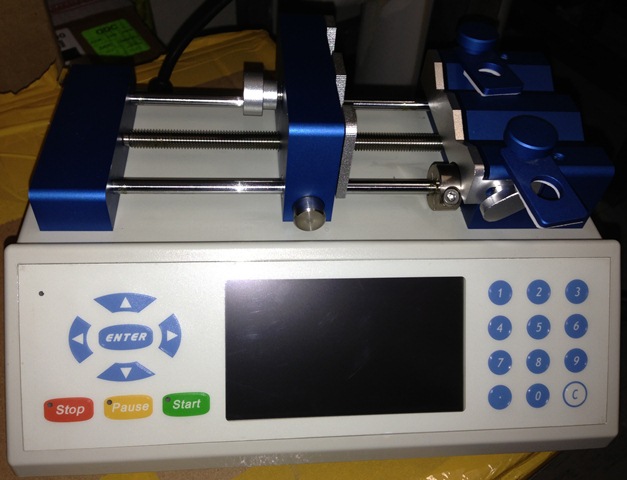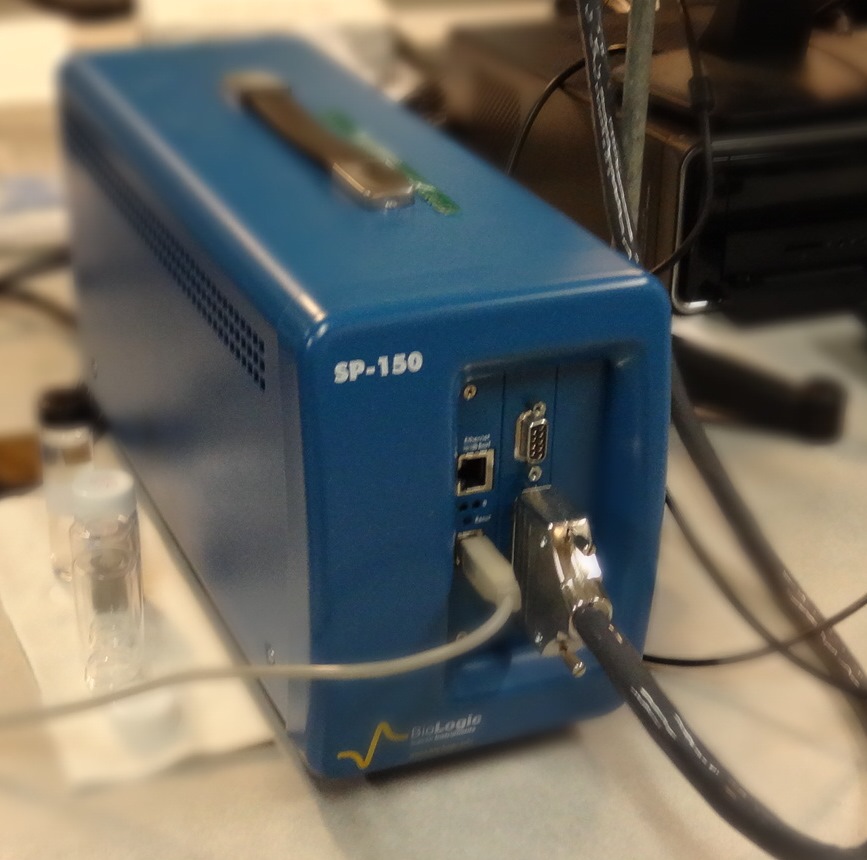 Syringe Pump for Microfluidic Experiments                                                                                                                           Biologic Potentiostat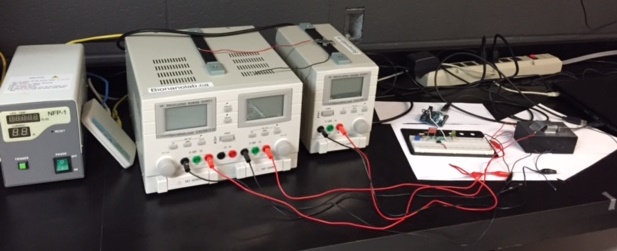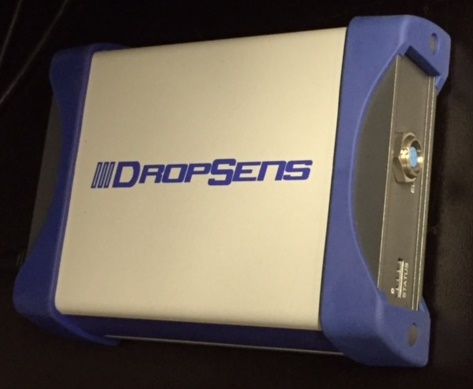 Power Supply Components                                                                                                                                             Dropsens Potentiostat 

Biosensors - Electrochemical Interface - PalmSens Potentiostat                            ColorQube Printer for Paper based Biosensors 
Refrigerated Ultracentrifuge Legend Micro 21R
Bionano Laboratory also has priority access to the following characterization equipment and instruments within the University of Guelph.


SEM, TEM, Confocal Laser Scanning Microscopy - http://www.uoguelph.ca/~confocal/

XRD, SEM-EDX, XPS, FTIR - http://www.chemistry.uoguelph.ca/etc/new_instrumentation.html

Circular Dichroism - Merrill's Lab - http://www.uoguelph.ca/~rmerrill/